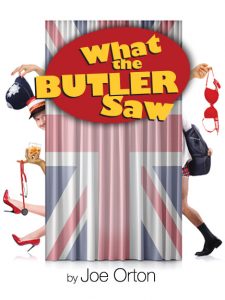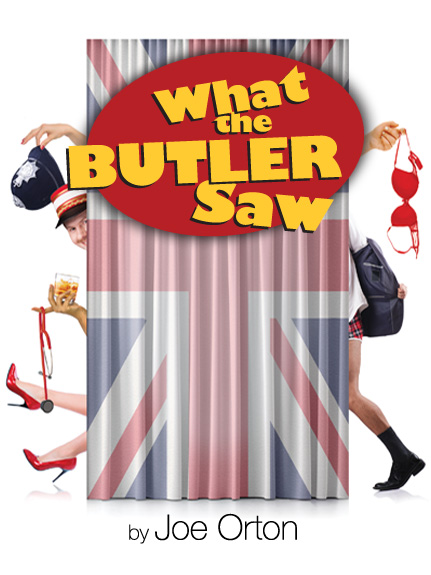 WHAT THE BUTLER SAW
By Joe Orton

Directed by
Art Manke
This hilarious farce by the insatiably funny Orton is a classic comic masterpiece with slapstick action, mistaken identities, slamming doors, surprise plotlines and, above all, Orton's subversive wit and breakneck dialogue. WHAT THE BUTLER SAW takes place in the exclusive, private mental health clinic of Dr. Prentice who is attempting to seduce his attractive prospective secretary when his wife comes home, interrupting his sordid intentions and kicking off a maniacal tour de force for the doctor and some unexpected guests that day.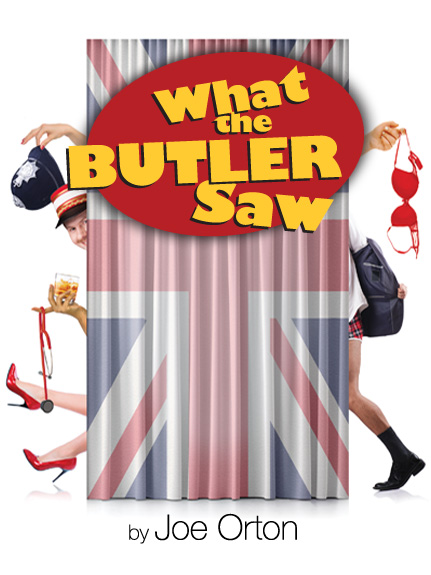 Art Manke
Director
Kate Edmunds
Set Design
B. Modern
Costume Design
Kent Dorsey
Lighting Design

Mike
Ryan*
---
as Dr. Prentice

Audrey
Rumsby
---
as Geraldine Barclay

Julie
James*
---
as Mrs. Prentice

Josh
Saleh
---
as Nicholas Beckett

Danny
Scheie*
---
as Dr. Rance

Robert
Sicular*
---
as Sergeant Match
---
*Member, Actor's Equity Association, the union of professional actors and stage managers in the United States.