PLAYING NOW
MAY 24 – JUNE 18, 2023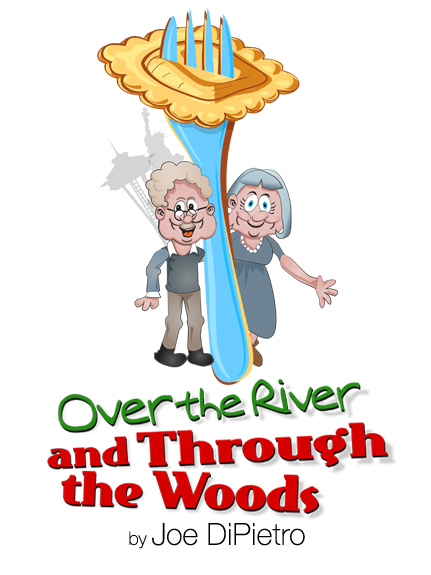 OVER THE RIVER AND THROUGH THE WOODS
Written by Joe DiPietro
Directed by Shaun Carroll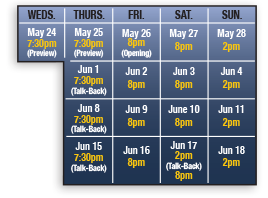 This warm-hearted, boisterously funny, and touching story about intergenerational relationships and deep familial love will have you laughing out loud and rooting for Nick, a single, Italian-American guy from New Jersey who visits both sets of his grandparents every Sunday for dinner. This is routine until he has to tell them that he's been offered a dream job. The job he's been waiting for would take him away from his beloved, but sometimes exasperating, grandparents. He tells them. The news doesn't sit so well. Thus begins a series of schemes to keep Nick around, including bringing to dinner the lovely—and single—Caitlin O'Hare.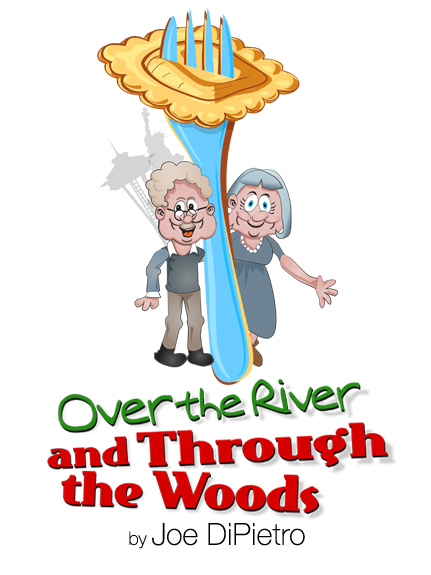 COVID POLICY: MASKS ARE OPTIONAL AT THIS TIME, however we strongly encourage all patrons to be fully vaccinated/boosted and to wear masks. See our website or call the box office for updates on this policy.
Click Here for detailed protocols.
Shaun Carroll
Director
Steve Gerlach
Scenic Designer
TJ Wilcock Hull
Costume Design
Les Solomon
Lighting Design
Shaun Carroll
Properties Design
Steven C. Gerlach
Technical Director & Sound Designer
Kelly Mack
Production Manager
Emerson Sanderson*
Stage Manager
Solange Marcotte
Assistant Director
Kris Danford
Dialect Coach
Peggy Pollard
Choreographer
Susan Myer Silton
Dramaturge
Kayla Dolder
Master Electrician
Norma Jean McGee
Cutter/Draper
Rebecca Benack
Stage Crew
David Letman
Stage Crew
Asta Baker
Electrician
Jenn Kirchner
Electrician
Matthew Vandercook
Electrician
---
* Member, Actors' Equity Association

Wallace
Bruce
---
as Nick
Anne
Buelteman*
---
as Aida
Monica
Cappuccini
---
as Emma
Marcus
Cato
---
as Nunzio
Sarah
Kauffman Michael
---
as Caitlin
Rolf
Saxon*
---
as Frank
---
*Member, Actor's Equity Association, the union of professional actors and stage managers in the United States.
This production is funded, in part, by grants from the following organizations: