MARCH 29 – APRIL 23, 2023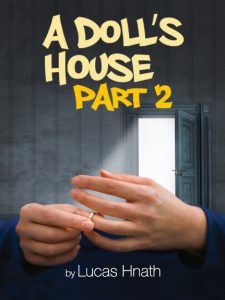 A DOLL'S HOUSE, PART 2
Written by Lucas Hnath
Directed  by Bill Peters
As a door slams in 1879 Norway, a wife and mother leaves behind her family, freeing herself from the shackles of traditional societal constraints. Now, 15 years later, that same door opens to reveal Nora, a changed woman with an incredibly awkward favor to ask the people whom she abandoned. Lucas Hnath's bitingly funny sequel to Ibsen's revolutionary masterpiece unfolds in a series of bristling stand-offs that reveal in Nora's world, much like our own, behind every opinion there is a person, and a slamming door isn't just an end, but also the chance for a new beginning.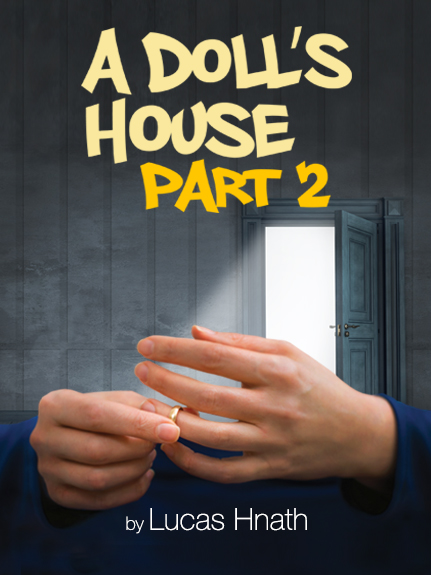 WHAT ABOUT PART 1?
Fifteen years after she walks out on her family at the end of Henrik Ibsen's 1879 play, A Doll's House, Lucas Hnath's Part 2 (written in 2017) imagines what would happen when Nora comes back home. You might be wondering if you need to have seen Ibsen's original play in order to enjoy Hnath's sequel, and the answer is no. However, if you are curious about the Ibsen classic from 1879 or just want to remind yourself about the original story's plot, here are a couple of links to a summary of Ibsen's play on the Cliff Notes website and a 1 hour radio play version from the 1930s featuring Joan Crawford.
Bill Peters
Director
Andrea Bechert
~
Scenic & Media Design
B. Modern
~
Costume Design
Ray Oppenheimer
Lighting Design
Bill Peters
Media Design
Steven C. Gerlach
Media Design
Shaun Carroll*
Properties Design
Steven C. Gerlach
Technical Director
Kelly Mack
Production Manager
Shaun Carroll*
Stage Manager
Abby Halper
Assistant Stage Manager
Rebecca Benack
Crew
David Letman
Crew
Kayla Dolder
Master Electrician
Maggie Yee
Scenic Artist
Cathy Patton
Scenic Artist
Asta Baker
Electrician
Ash M.B.
Electrician
Jenn Kirchner
Electrician
Stephen Migdal
Electrician
---
~ Member, United Scenic Artists
* Member, Actors' Equity Association


David
Arrow*
---
as Torvald

Nancy
Carlin*
---
as Anne Marie

Julie
James*
---
as Nora

Sara
Safari
---
as Emmy
---
*Member, Actor's Equity Association, the union of professional actors and stage managers in the United States.
CLICK HERE to read the GOOD TIMES SANTA CRUZ review.