CONCESSIONS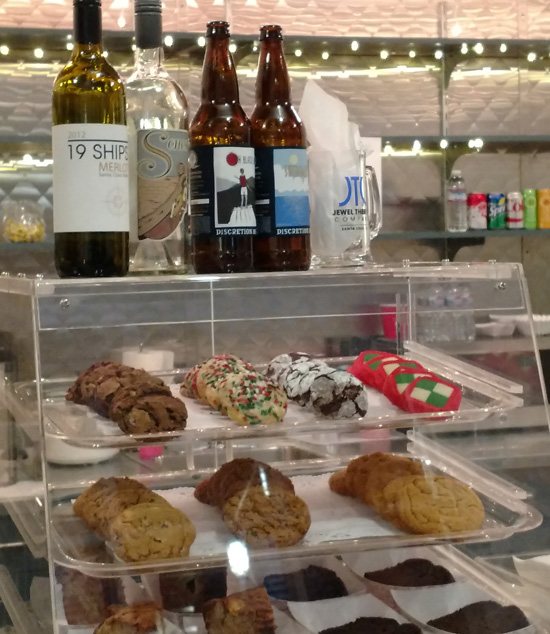 Our lobby and concessions area open one hour before curtain.
Jewel Theatre Company's concessions bar features both delectable desserts and savory snacks as well as an array of drinks.
Gluten free items are also available. And don't forget to buy a big, beautiful Jewel Theatre coffee mug, beer mug or tote bag.
Mini Cupcakes
Cookies
Apple Cake/Chocolate Loaf
Croissant sandwiches
Quiches
Soda
Sparkling Water
Coffee
Tea
Hot Chocolate
Beer
Wine
Show & Holiday Drink Specials
JTC Beer Mugs
JTC Coffee Mugs
JTC Carryall Bags