MARCH 30 – APRIL 24, 2022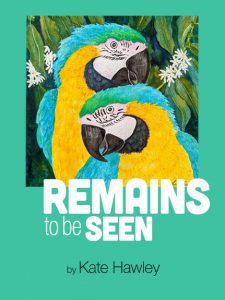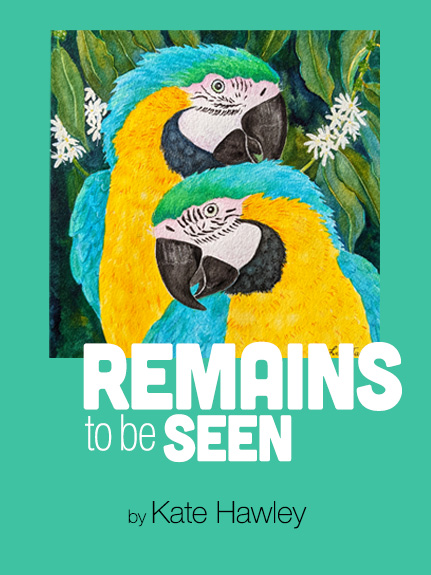 REMAINS TO BE SEEN
WORLD Première
By Kate Hawley
Directed by Paul Mullins
Featuring Paul Whitworth and Mike Ryan
Every five years a group of old drama department friends reunite. This year it's at Jack and Clare's and Clare is dreading it. Are these old friends really still friends, or are they just old habits drained over the years of any genuine fondness or rapport? It is certain that everyone will drink too much and Gordon will talk too much and Sissy will bring her damned little dog when she was specifically asked not to. On top of it all, recent widower Stuart is bringing a mysterious new love. What's happened to their dreams and old ambitions? Good actors as they may have been, they can't prevent the truth of their lives from making an appearance.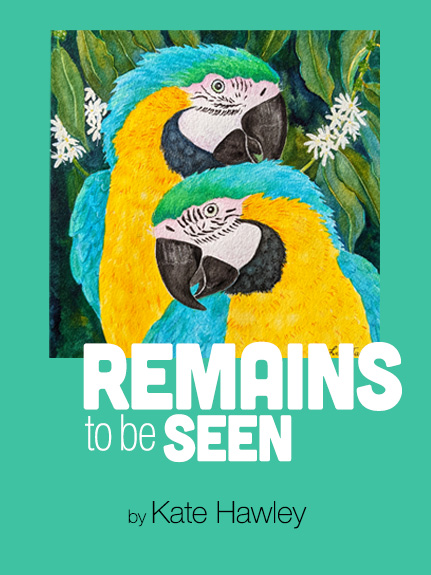 Paul Mullins
Director
Kent Dorsey
Scenic & Lighting Designer
B. Modern
Costume Designer
Shaun Carroll
Properties Master
Steven Gerlach
Technical Director/Sound Designer
Emerson Sanderson
Stage Manager
Jessica Carter
Wig/Hair Designer
Sara Safari
Assistant Director
Rick Ortenblad
Scenic Painter
Hod Hulphers
Scenic Construction Carpenter
Andre
Amarotico*
---
Shashona
Brooks
---
Nancy
Carlin*
---
Julie
James*
---
Mike
Ryan*
---
Rolf
Saxon*
---
Paul
Whitworth*
---
Buster
---
Yogi
---
---
*Member, Actor's Equity Association, the union of professional actors and stage managers in the United States.
Click on a show name to view its details.
Over the River and Through the Woods (May 24 - June 18, 2023)
A Dolls House, Part 2 (March 29 - April 23, 2023)
Little Heart (January 25 - February 19, 2023)
Forever Plaid (November 16 - December 11, 2022)
Arms and the Man (September 7 - October 2, 2022)
Deathtrap (July 6 - July 31, 2022)
An Iliad (May 18 - June 12, 2022)
Remains To Be Seen (March 30 - April 24, 2022)
The Weir (January 26 - February 20, 2022)
Pump Boys And Dinettes (November 17 - December 12, 2021)
Heisenberg (September 15 - October 10, 2021)
The Other Place (January 22 - February 16, 2020)
Me And My Girl (November 13 – December 8, 2019)
A Moon For The Misbegotten (September 4 - 29, 2019)
The Explorers Club (May 8 – June 2, 2019)
Breaking the Code (March 20 – April 14, 2019)
Red Velvet (January 23- February 17, 2019)
David Copperfield, The New Musical (December 13 - 23, 2018)
SUDS: The Rocking 60's Musical Soap Opera (November 7 - December 2, 2018)
The Beauty Queen Of Leenane (September 5 - 30, 2018)
The Odd Couple (May 2 - 27, 2018)
Coming Of Age (March 14 - April 8, 2018)
Silent Sky (January 24 - February 18, 2018)
SCROOGE: The Haunting of Ebenezer (December 8-17, 2017)
Always...Patsy Cline (November 8 - December 3, 2017)
All My Sons (September 6 - October 1, 2017)
Sylvia (May 3 – 28, 2017)
The Dance Of Death (March 15 – April 9, 2017)
The Book Club Play (January 25 - February 19, 2017)
Next To Normal (November 16 - December 11, 2016)
A Streetcar Named Desire (September 7 - October 2, 2016)
Talley's Folly (May 5 - 29, 2016)
Master Class (March 10 - April 3, 2016)
Fallen Angels (January 28 - February 21, 2016)
Guys And Dolls (November 12 - December 6, 2015)
The Price (September 10 - October 4, 2015)
Woman In Mind (June 4 - 28, 2015)
Complications From A Fall (April 23 - May 17, 2015)
Harper Regan (February 26 - March 22, 2015)
Enter The Guardsman (November 6 - 30, 2014)
Saint Joan (September 4 - 28, 2014)
What The Butler Saw (May 1 - 25, 2014)
Three Days of Rain (February 27 - March 16, 2014)
Pump Boys and Dinettes (November 7 - 24, 2013)
Arcadia (September 5 - 22, 2013)
One for the Road / The Lover (April 25 - May 9, 2013)
Geography of a Horse Dreamer (February 28 - March 17, 2013)
Gunmetal Blues (November 1 - 18, 2012)
Mary Stuart (September 6 - 23, 2012)
Blithe Spirit (May 3 - 20, 2012)
Hello and Goodbye (March 1 - 18, 2012)
The World Goes 'Round (November 3 - 20, 2011)
The House of Blue Leaves (September 8 - 25, 2011)
Krapp's Last Tape (June 2 - 5, 2011)
Of Mice and Men (March 10 - 19, 2011)
Company (November 11 - 21, 2010)
Clouds (September 16 - 26, 2010
Doubt, A Parable (March 11 - 21, 2010)
Sylvia (August 20 - 30, 2009)
The Great Nebula in Orion and A Betrothal (November 5 - 15, 2009)
Starting Here, Starting Now (December 5 - 21, 2008)
Peggy, The Musical (October 25 - 26, 2008)
"I Do! I Do!" (December 7 - 23, 2007)
Women On Fire (September 14 - 30, 2007)
You're A Good Man, Charlie Brown (December, 2006)
Raised in Captivity (May, 2006)
Love Match (August, 2005)