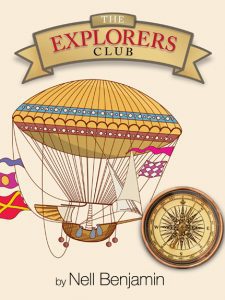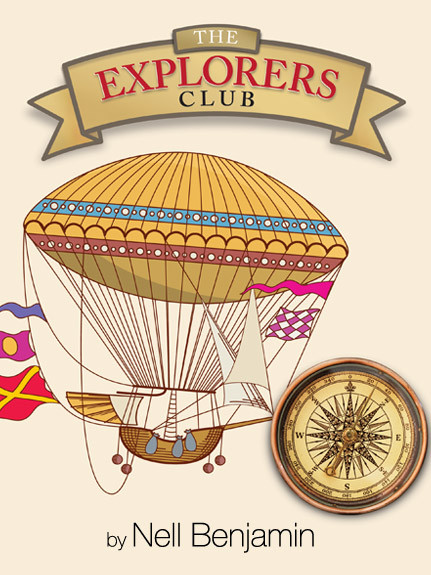 THE EXPLORERS CLUB
By Nell Benjamin
Directed by Art Manke
It's 1879, in London. The prestigious Explorers Club is in crisis: their acting president wants to admit a woman, and their bartender is legendary as the worst in town. Phyllida, the female candidate in question, is brilliant, beautiful, and has discovered a legendary Lost City, but letting a woman into the Club could shake the very foundation of the British Empire. And how do you make such a decision without a decent drink? Get ready for this mad cap explorers' world of guinea pig science, deadly cobras, irate Irishmen, and the occasional airship. Nell Benjamin's 19th Century British farce adds her to the ranks of today's outstanding female playwrights.
---
"Brace for laughter! This hijinks-happy cocktail is big fun!" 

– Daily News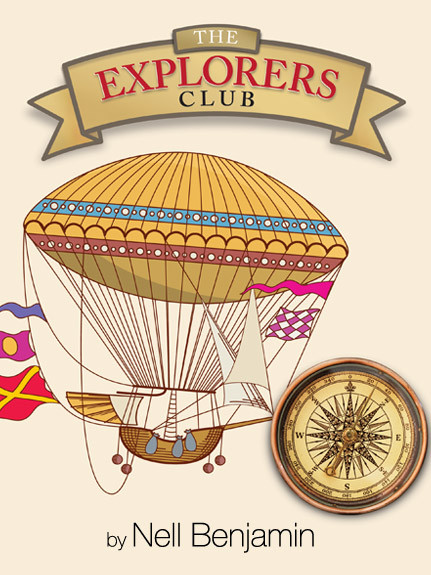 Art Manke
Director
Tom Buderwitz
Scenic Design
B. Modern
Costume Design
Kent Dorsey
Lighting Design
Rody Ortega
Sound Design
Shaun Carroll
Properties Master

Tommy
Beck*
---
as Lucius Fretway

Mike
Ryan*
---
as Professor Cope

Andrew
Davids
---
as Professor Walling

Larry
Paulsen*
---
as Professor Sloanen

Elinor
Gunn*
---
as Phyllida Spotte-Hume / Countess Glamorgan

Louis
Lotorto*
---
as Luigi

Crash
Buist
---
as Harry Percy

Rolf
Saxon*
---
as Sir Bernard Humphries

Andrew
Yabroff
---
as Beebe / Irish Assassin
---
*Member, Actor's Equity Association, the union of professional actors and stage managers in the United States.
CLICK HERE to read the GOOD TIMES in SANTA CRUZ review.
---
CLICK HERE to read the PERFORMING ARTS MONTEREY BAY review.
---
CLICK HERE to read the SANTA CRUZ SENTINEL review.
Photos
Photography by Steve DiBartolomeo
Click on a show name to view its details.
Over the River and Through the Woods (May 24 - June 18, 2023)
A Dolls House, Part 2 (March 29 - April 23, 2023)
Little Heart (January 25 - February 19, 2023)
Forever Plaid (November 16 - December 11, 2022)
Arms and the Man (September 7 - October 2, 2022)
Deathtrap (July 6 - July 31, 2022)
An Iliad (May 18 - June 12, 2022)
Remains To Be Seen (March 30 - April 24, 2022)
The Weir (January 26 - February 20, 2022)
Pump Boys And Dinettes (November 17 - December 12, 2021)
Heisenberg (September 15 - October 10, 2021)
The Other Place (January 22 - February 16, 2020)
Me And My Girl (November 13 – December 8, 2019)
A Moon For The Misbegotten (September 4 - 29, 2019)
The Explorers Club (May 8 – June 2, 2019)
Breaking the Code (March 20 – April 14, 2019)
Red Velvet (January 23- February 17, 2019)
David Copperfield, The New Musical (December 13 - 23, 2018)
SUDS: The Rocking 60's Musical Soap Opera (November 7 - December 2, 2018)
The Beauty Queen Of Leenane (September 5 - 30, 2018)
The Odd Couple (May 2 - 27, 2018)
Coming Of Age (March 14 - April 8, 2018)
Silent Sky (January 24 - February 18, 2018)
SCROOGE: The Haunting of Ebenezer (December 8-17, 2017)
Always...Patsy Cline (November 8 - December 3, 2017)
All My Sons (September 6 - October 1, 2017)
Sylvia (May 3 – 28, 2017)
The Dance Of Death (March 15 – April 9, 2017)
The Book Club Play (January 25 - February 19, 2017)
Next To Normal (November 16 - December 11, 2016)
A Streetcar Named Desire (September 7 - October 2, 2016)
Talley's Folly (May 5 - 29, 2016)
Master Class (March 10 - April 3, 2016)
Fallen Angels (January 28 - February 21, 2016)
Guys And Dolls (November 12 - December 6, 2015)
The Price (September 10 - October 4, 2015)
Woman In Mind (June 4 - 28, 2015)
Complications From A Fall (April 23 - May 17, 2015)
Harper Regan (February 26 - March 22, 2015)
Enter The Guardsman (November 6 - 30, 2014)
Saint Joan (September 4 - 28, 2014)
What The Butler Saw (May 1 - 25, 2014)
Three Days of Rain (February 27 - March 16, 2014)
Pump Boys and Dinettes (November 7 - 24, 2013)
Arcadia (September 5 - 22, 2013)
One for the Road / The Lover (April 25 - May 9, 2013)
Geography of a Horse Dreamer (February 28 - March 17, 2013)
Gunmetal Blues (November 1 - 18, 2012)
Mary Stuart (September 6 - 23, 2012)
Blithe Spirit (May 3 - 20, 2012)
Hello and Goodbye (March 1 - 18, 2012)
The World Goes 'Round (November 3 - 20, 2011)
The House of Blue Leaves (September 8 - 25, 2011)
Krapp's Last Tape (June 2 - 5, 2011)
Of Mice and Men (March 10 - 19, 2011)
Company (November 11 - 21, 2010)
Clouds (September 16 - 26, 2010
Doubt, A Parable (March 11 - 21, 2010)
Sylvia (August 20 - 30, 2009)
The Great Nebula in Orion and A Betrothal (November 5 - 15, 2009)
Starting Here, Starting Now (December 5 - 21, 2008)
Peggy, The Musical (October 25 - 26, 2008)
"I Do! I Do!" (December 7 - 23, 2007)
Women On Fire (September 14 - 30, 2007)
You're A Good Man, Charlie Brown (December, 2006)
Raised in Captivity (May, 2006)
Love Match (August, 2005)