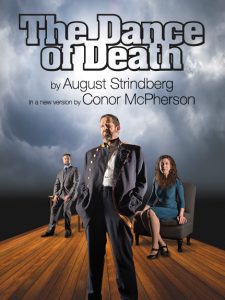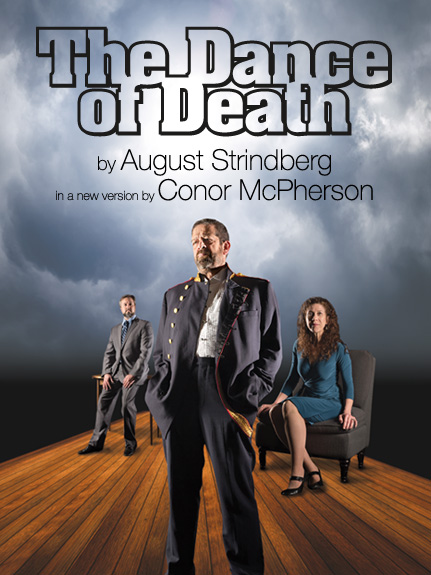 THE DANCE OF DEATH
By August Strindberg
In a new version by Conor McPherson

Directed by
William Peters
With a deliciously sardonic look at love everlasting, The Dance Of Death depicts the "dance" of marriage and life's inevitability. As their 25th anniversary approaches, Edgar, an artillery captain, and Alice, a former actress, face off in a fierce battle of wills. Their sparring, as amplified by the voice of celebrated playwright Conor McPherson (The Seafarer, Shining City), proves both harrowing and hilarious. McPherson's adaptation brings lyricism and ferocity to the story of the tyrannical captain and his desperate wife, and the "innocent" Kurt who stumbles into their midst and quickly finds himself ensnared in the couple's mischievous pastime.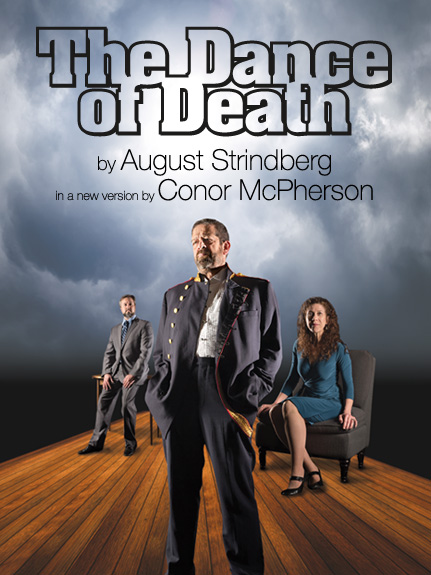 Bill Peters
Director
Mark Hopkins
Set and Lighting Design
B. Modern
Costume Design
Steve Gerlach
Media Design
Shaun Carroll
Properties Design

Rolf
Saxon*
---
as Edgar

Stephen
Muterspaugh*
---
as Kurt

Julie
James*
---
as Alice
---
*Member, Actor's Equity Association, the union of professional actors and stage managers in the United States.